2012 Junior Golf Academy Photo Gallery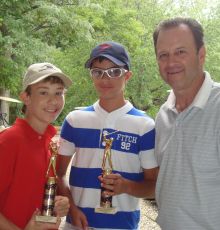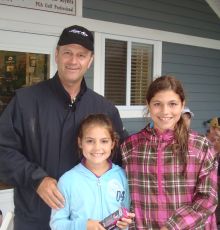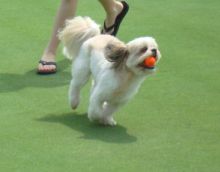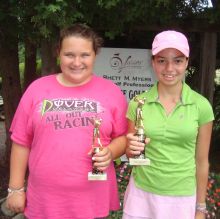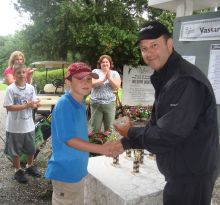 Junior Golf Academy at Vassar
The 2013 Junior Golf Academy at Vassar will once again welcome Junior golfers age 8-15 and provide the opportunity to participate in a weekly golf clinic during one or both sessions offered. Junior golfers will be divided into small groups based on age and ability.
Session #1 - July 15-18, 2013 Instructors: Rhett Myers, Ivar Zirnis
Session #2 - July 22-25, 2013 Instructors: Ivar Zirnis, Guest Coach
8:00AM - 1:00PM. Snack / beverage / pizza lunch offered daily.
$199 per session
Rhett Myers, PGA Class A Member & Vassar College Women's Head Golf Coach.
Ivar Zirnis, PGA Golf Professional, Vassar College & Dutchess Community College Golf Instructor.
To register, please print Application below and mail with payment to: Rhett Myers, Vassar Golf Course, 124 Raymond Avenue, Poughkeepsie, NY 12604 or drop off at Vassar Golf Course.
For more information, please call Rhett Myers at (914) 204-7304.
Vassar Junior Golf Academy Application
Learning the Game of Golf
Basic Fundamentals of Golf
Golf Etiquette and the Rules of Golf
Short Game
Full Swing
The Mental Game - Course Management
Contests
Final DayTournament & Awards
Gift Package
Refreshment Breaks
2012 JGA Results
Week #1 - July 16-20, 2012
Final Day Tournamnet
1st
Collin Smith, 29
2nd*
Robert DeLaurentis, 30
3rd*
Terence Murphy, 30
Putting Champion
Sean Miller
Putting Runner-Up
Ryan Ackert
Most Improved
Rachel Servidio & Thomas Gagliardi
Sportsmanship
Aracely Watson & Gavin Babb

* by match of cards
Week #2, July 23-27, 2012
Final Day Scramble
1st
Mike LaFalce / Paul Hansut
2nd
Anthony Hough / Max LaFalce
3rd
Cloe Shan / Myra Jensen
Pitching Champion
Paul Hansut
Putting Champion
Max LaFalce
Most Improved
Cloe Shan
Sportsmanship
Myra Jensen